John J. Devine
Vice President of the National Amputation Foundation (NAF)
Commander Disabled American Veterans (DAV) Amputee Chapter 76
The NAF and DAV Chapter 76 are proud to announce that John J. Devine has been voted Outstanding Disabled American Veteran of the year.
John was born on February 27, 1949 in Brooklyn, NY. He enlisted in the US Marine Corps in August of 1967 and served in Vietnam with the 1st Recon BN "A" Company. During his tour of duty, he was seriously wounded by fragments from an enemy mortar round. This resulted in severe damage to his left leg, as well the loss of his right leg at the hip. John spent 13 months in different military hospitals and underwent several surgical procedures.
Upon his discharge, he took a job with the NYC Police Department as an administrative aide. He left this position to attend St Johns University from 1971 to 1975, and graduated with a B.S. in Communications Arts. He was then employed as a salesman by NY Life Insurance from 1975 until his retirement in 1997.
John leads a very active life. He loves to golf and can proudly claim sinking a hole-in-one. For the past 8 years John has been the Chairman of the Eastern Amputee Golf Tournament. He's also an avid bowler, scoring a 300 game and two 800 series. He's an accomplished skier and participates regularly in the DAV Winter Sports Ski Clinics.
John and his wife Carolyn live on Long Island, and have two lovely daughters, Kim and Susan.
He will be honored in August at this years DAV National Convention which will be held in Las Vegas, Nevada.
Congratulations John on a job well done!
---

John & Bill Watters (skiing in Utah)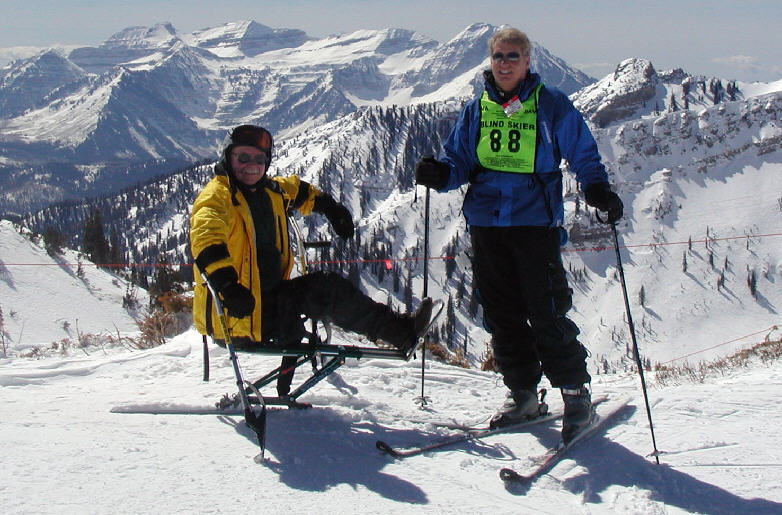 ---

John & family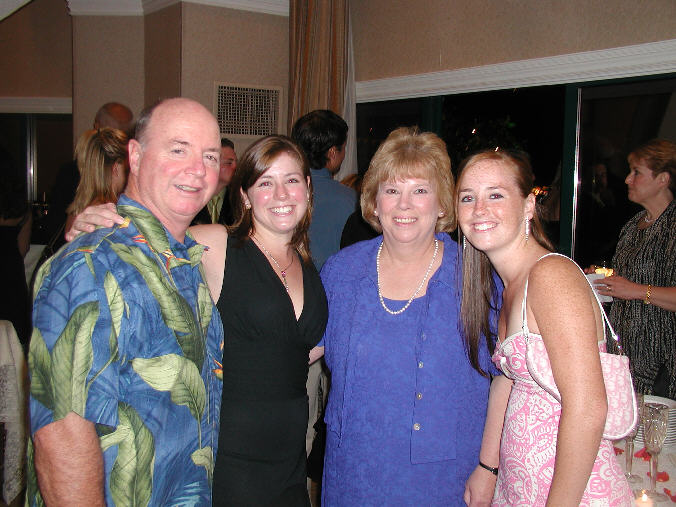 ---

John with patient and Paul Bernacchio (Pres. of NAF), at Walter Reed Army Medical Center, Wash. DC